Dating Service, Twangle, Announces ?Worst V-Day Contest 2015? Winner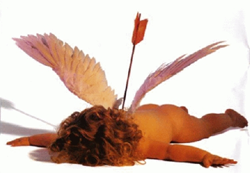 Los Angeles, CA (PRWEB) April 02, 2015
Fastest growing online dating service, Twangle.com, held their first ?Worst V-Day Contest? this past February inviting members and fans to submit their worst Valentine's Day stories to win. While some stories were humorous and some were just sad, there has emerged a winner through a random selection process. Twangle announces Kimmy A. who shared her worst Valentines Day story involving a ?tawdry? gift, a dog and a now ex-boyfriend as the winner.
Excerpt of Kimmy?s Submission: ?My worst Valentine?s Day, is when I received the most disgusting present. A thing that I don?t think they even make anymore; edible panties. Given to me by my first boyfriend, who proved on Valentine?s Day, that he was the ultimate jerk. When I opened the tawdry gift it didn?t even look like lingerie. Rather, it was more akin to a broken red balloon. It gets worse?. ?
Read the full story HERE
Other submissions included stories of broken hearts and bad first dates and Ms. Alan?s story of tawdry gifts and the hilarious events that followed make her story pretty unique and a great read. As winner of the ?Twangle Worst V-Day 2015 Contest? Ms. Alan wins a free dating and life coaching session with renowned consultant David Crowther as well as a free one-year dating profile on Twangle.com.
?We wanted to highlight the fact that everyone experiences bad dates and show that we are here to help heal previous wounds with our unique dating services.? Says Twangle President Edward Brik. ?Our staff had a wonderful time reading the numerous submissions we received. The winner was chosen at random but everyone had his or her favorites, of course. This was a fun campaign that we are considering doing annually.?
Twangle is the only dating service that integrates executive dating consultants and for a limited time is offering free profile set up for a limited time.
For more information, visit http://www.Twangle.com
##

About Twangle
Twangle.com is a trusted online dating site for men and women seeking friendship, dating and relationships. Twangle offers a dynamic platform full of various ways to meet interesting and interested singles. And Twangle is the only online dating service to offer members professional advice from executive dating consultants. Twangle is the ideal online destination for singles who are seeking their perfect match. ?It takes 2 to Twangle.?